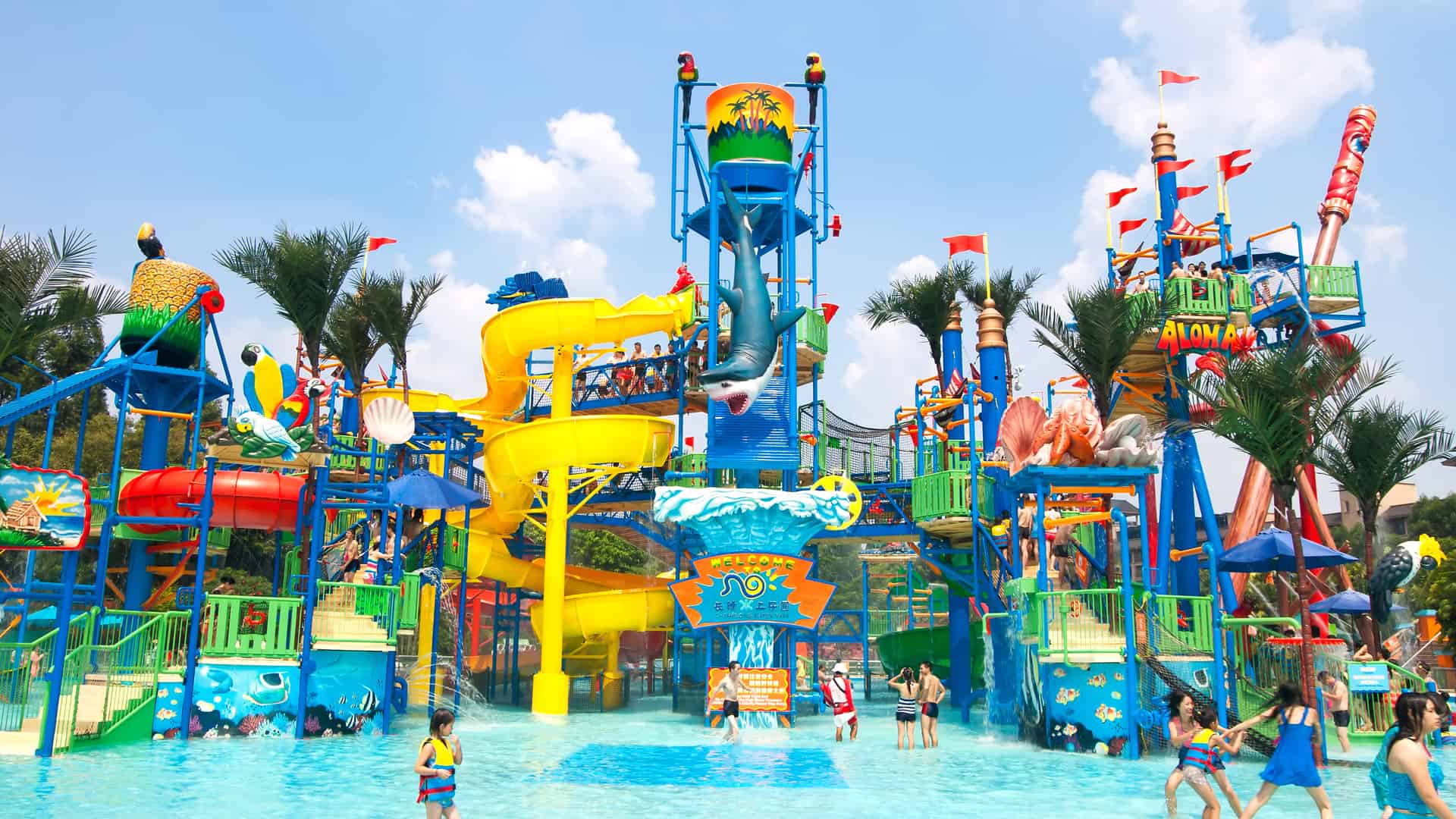 School's out which means summer is officially in full swing! Plan a family excursion to some of Canada's greatest water parks before your children begin to complain of boredom.
The Great White North is home to plenty of awesome splash parks filled with waterslides and lazy rivers galore, and below, we've compiled ten of the best in Canada. Find the one nearest you and start planning a memorable summer trip for the whole family!
Magic Mountain Water Park
Travelers with an adventurous streak will enjoy a visit to Magic Mountain Water Park in Moncton, New Brunswick – the best water park in Canada. Catch a large wave in the 330,000-gallon wave pool, race against a buddy on the ProRacer, or ride the Torpedo, Canada's first skybox drop capsule. Want to take it easy? Try one of the soothing body slides, a lazy river, tube rides, hot tubs, or a splash area designed just for youngsters.
Calypso Theme Waterpark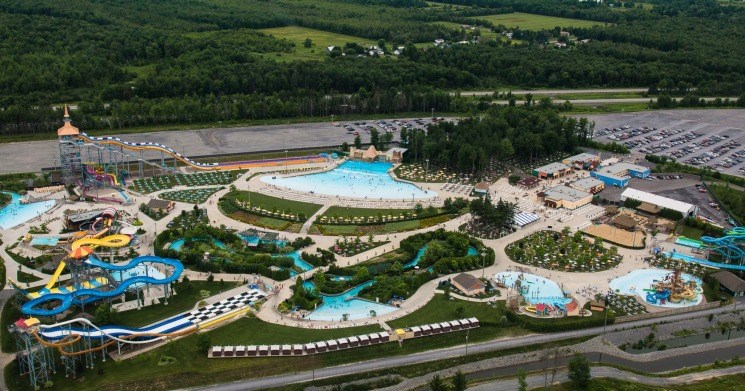 Head to Limoges, Ontario, for the experience of a lifetime at Calypso Theme Waterpark, the biggest Water park in Canada This park has more than 130 attractions, including a 52,000-square-foot wave pool and 35 water slides. Bring your own lunch to one of the park's picnic spots, or choose from one of the park's six eateries. Calypso is approximately 30 kilometres east of downtown Ottawa and is open annually from June to September.
Falls View Indoor Waterpark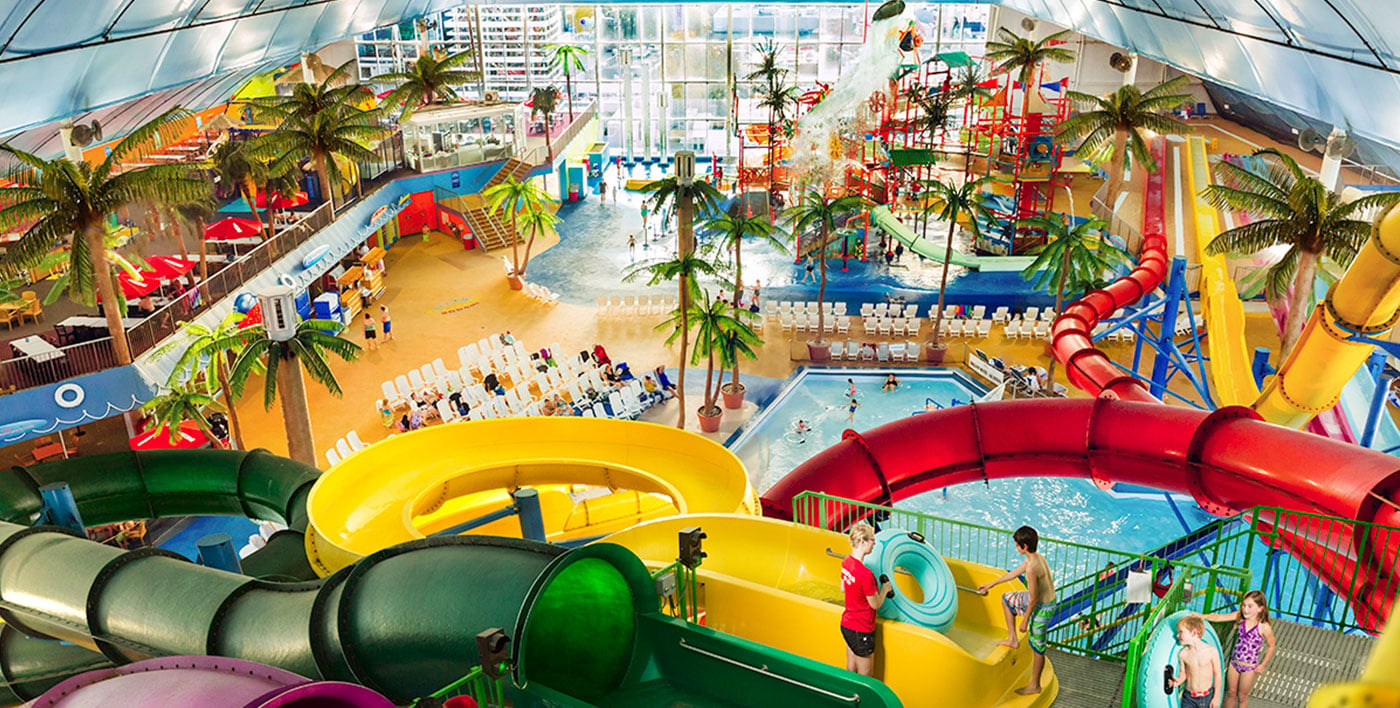 Located in Niagara Falls, Ontario, Falls View Indoor Waterpark has over 15 modern waterslides spread across 3 acres. Highlights include a kid's area featuring a 1,000-gallon tipping bucket, a full-sized wave pool, an inner-tube slide known as the Canadian Plunge, racing slides and 4 tube slides over a single tower. Hot tubs, a patio area with calmer pools and water basketball nets round out the park.
After drying off, explore the other fun attractions in Niagara Falls like Ripley's Believe It Or NotMuseum, Niagara Sky Wheel and the Great Canadian Midway, home to more than 300 games, sports simulators and thrill rides.
World Waterpark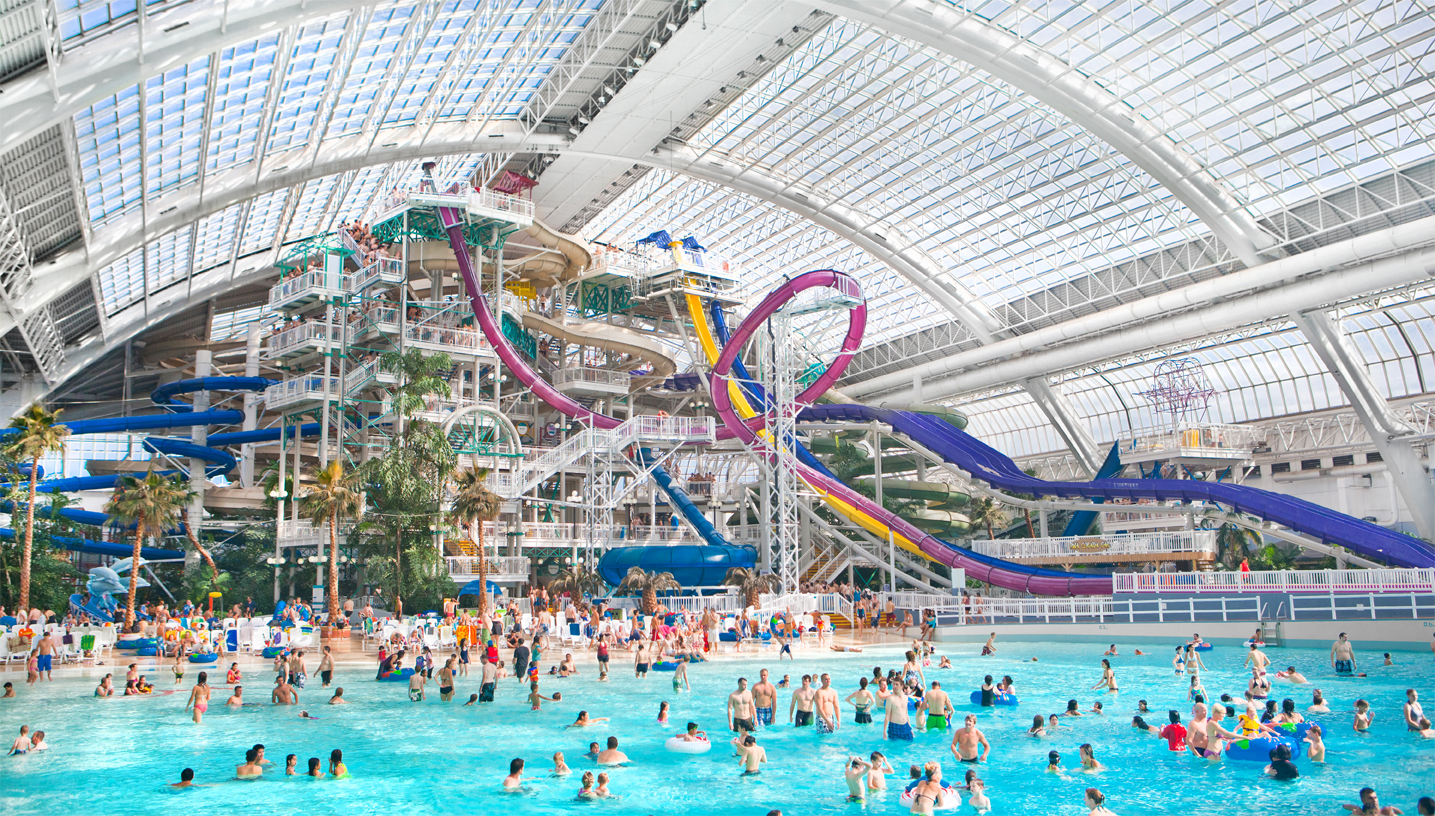 Just because this is another Canadian indoor water park doesn't mean you're going to have any less fun. Located in Edmonton Alberta, inside the renowned West Edmonton Mall, World Waterpark features the world's biggest indoor wave pool and has over 16 water-based attractions, from beginner and intermediate slides to more advanced and extreme slides.
In addition, there is a rock climbing wall and hot tubs to enjoy. And as the kids play, parents can enjoy all 5.3 million square feet of Canada's largest mall—with more than 800 stores and 100 dining options.
Shining Waters Family Fun Park
The children will love the four monster waterslides here. Shining Waters Family Fun Park in PEI will have them begging for more! They'll screech with happiness as they zoom down on a solitary or twofold tube. Turtle Cove is a sprinkle pool with three little slides where children can have a great time. At that moment, transport your young swimmers to Buccaneer Bay on a privateer pedal watercraft. At the point when your little ones need to come to the shore there's a lot of other amusements there also that one can enjoy. This water slide in Canada will inspire you to get your very own slide at home!
Fun Mountain Water Slide Park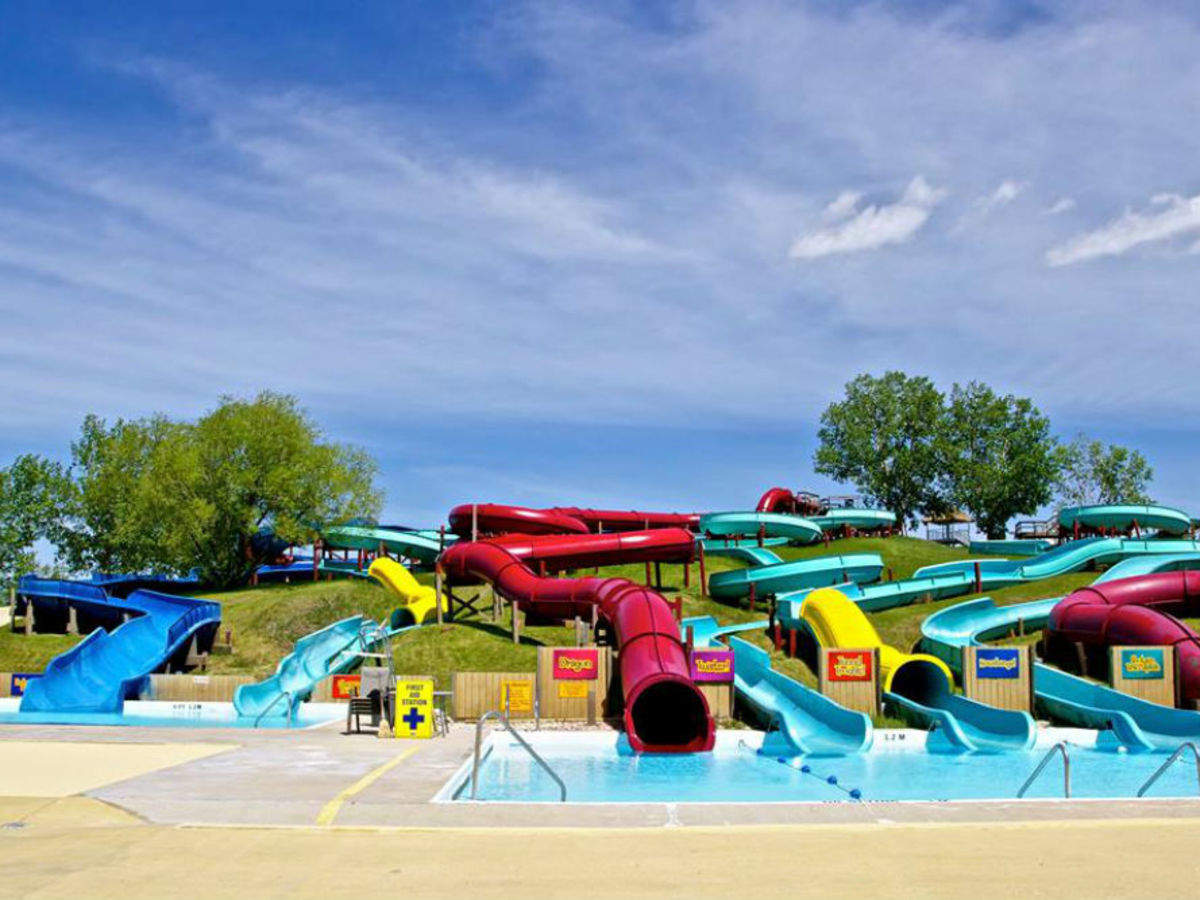 Fun Mountain Water Slide Park, Winnipeg, Manitoba is Winnipeg's best water park, with huge amounts of work to engage children of different ages. Children may slide with their friends down the Enchanted River, slide alone down the speedy Cherry Bomb, or plunge into The Dragon, a completely safe waterslide. The water stop likewise incorporates a huge amount of other open-air exercises, for example, guard vessels, smaller than normal golf, and watercraft visits. There's even a hot tub for grown-ups to relax and loosen up.
Atlantic Playland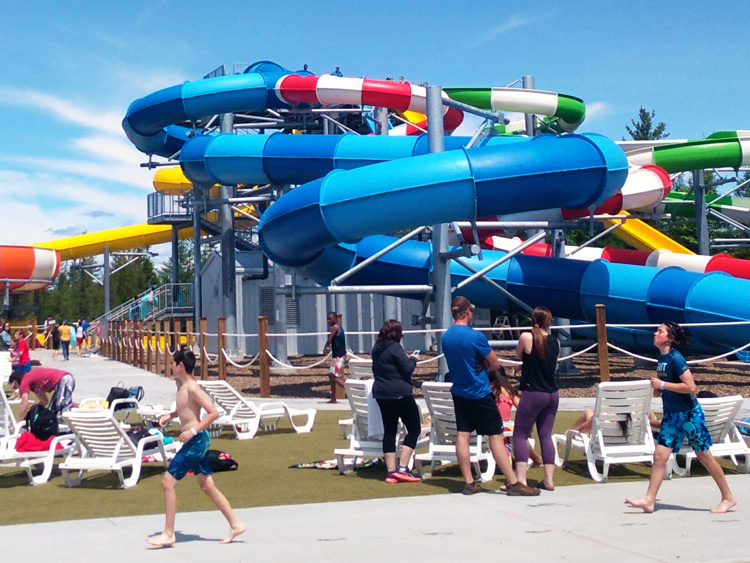 Atlantic Playland is Nova Scotia's biggest family-claimed fun stop, and they ensure thrills for the people of every age on the wild waterslides! These are some of the best swimming pool slides in Canada. The amusement area is filled with thrilling attractions for all ages, including a carousel and the Ferris wheel, Big Ellie. If you need to chill on a sweltering summer day, head straight over to the pool. Ensure you look at the beautiful landscape of the entire stop.
Splash Works Water Park
Canada's Wonderland, just outside of Toronto, Ontario, is home to Splash Works Water Park, a 20-section of land water stop. The highest rated slide is the Barracuda Blaster with a rating of five, followed by the Body Blast with a rating of four, and finally the lowest rated slide, the Body Blast, with a rating of one, which is a low thrill but a great way to relax. The recreation centre additionally flaunts one of the biggest wave pools in Canada.
Ski Bromont Waterpark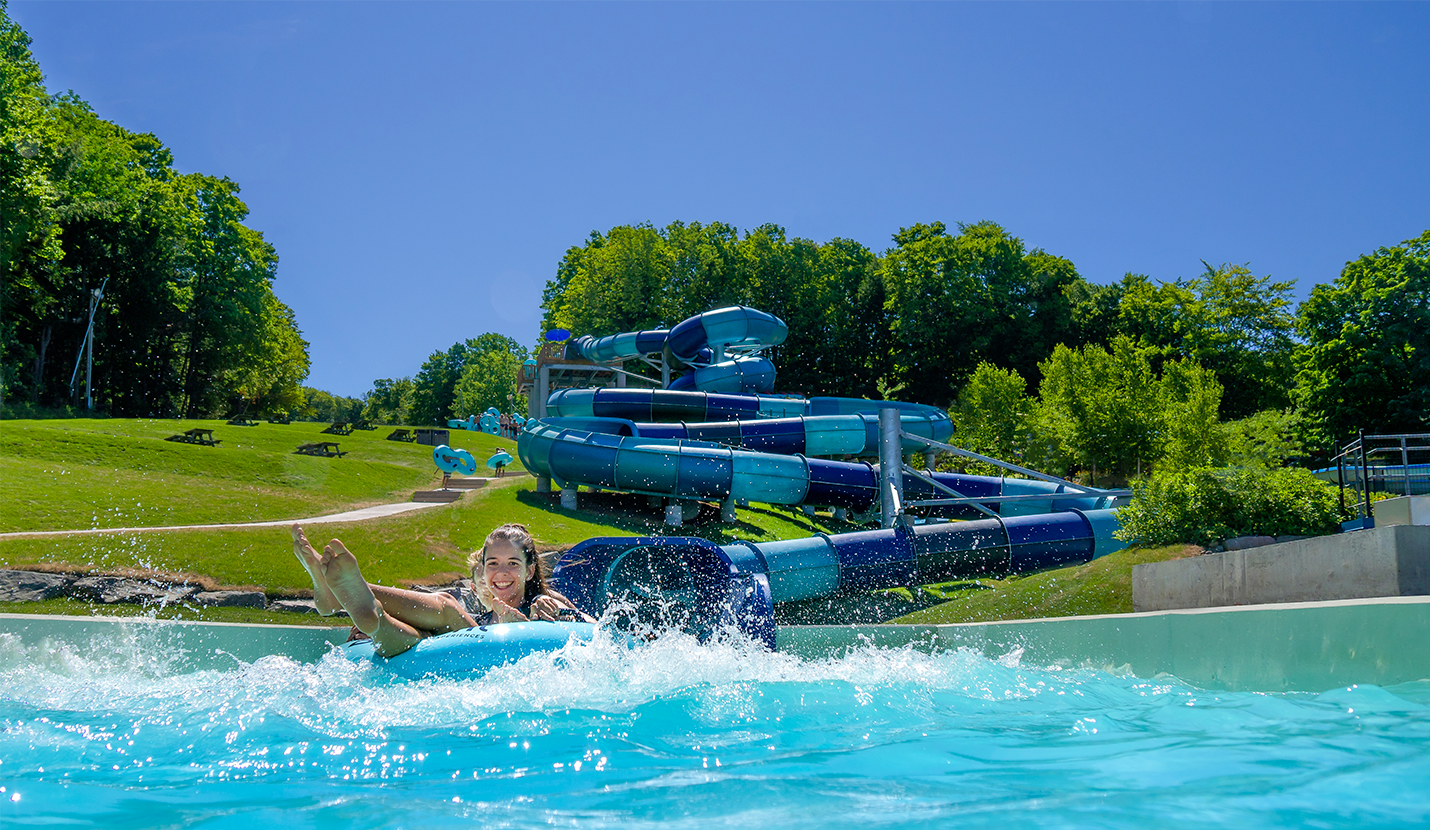 Ski Bromont Waterpark in Quebec highlights 20 sea-going and different attractions, including a warmed wave pool estimating very nearly 24,000 square foot (2,300 meters square), boating waterways, kilometers of waterslides, and testing elevated lunges. There are in excess of 25 rides for the entire family! After an exuberant plunge on a tube or pontoon, let yourself coast down the Congo River the distance to Elephant Country.
Cultus Lake Waterpark
Cultus Lake Waterpark in Cultest Lake, B.C. is the wildest slide in the west! If you are crazy about making some new experiences when it comes to being a part of the thrill of the different rides in the Waterpark and the amusement theme parks then this is the perfect place for you and your friends and families to be. In their website, you can find out the exact details of what your height should be for a particular water ride to be enjoyed here. There is a different section for the kids also. The kids will be begging for one more turn on this wild and crazy outdoor water slide!
Toronto Pool Supplies
We offer a variety of water slides for inground pools. Splash around with the children, experience thrills on your very own slide, or just relax in the sun. Shop our collection of the finest water slides for your pool today! Prepare to cool down in your own backyard.